Bamboo Natural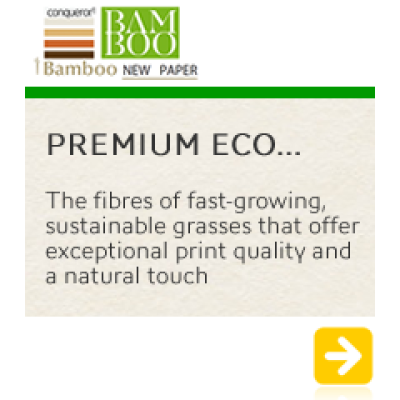 A stunning new eco range!
Conqueror Bamboo is the ultimate eco alternative with bamboo renewing itself every 12 months. This new addition to the Conqueror range offers the same quality and credibility to your business messages as the other finishes in the range, but with the additional benefit of enhancing your environmental credentials as it is made from high yield renewable Bamboo sources.
- buying direct for best price, choice and service.
- total peace of mind with your own account handler.
- earning Reward Points to cash in anytime for money off.
---
There are no products to list in this category.

Your Conqueror Comments....