Connoisseur Premium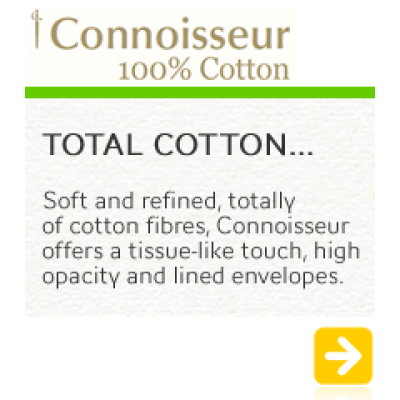 100% Cotton Content...

Conqueror Connoisseur is the ultimate business communications paper having 100% cotton content with tissue lined envelopes. The benchmark for luxury and quality is this premium business stationary product with matching Conqueror Connoisseur paper and envelopes for the ultimate expression of the keenest attention to every detail.
- buying direct for best price, choice and service.
- total peace of mind with your own account handler.
- earning Reward Points to cash in anytime for money off.
---
Showing 1 to 9 of 9 (1 Pages)

Your Conqueror Comments....
With so many beautiful Conqueror paper textures, weights and colours,
we have experts on hand to support your choices.
Live help: bottom right of your screen
customerservices@conquerorpaper.com