Stonemarque Felt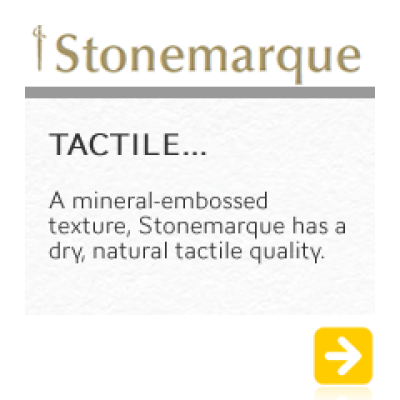 Touch and feel...

Conqueror Stonemarque has a beautifully soft, natural, random felt mark to enhance any of your communications. Conqueror Stonemarque paper and envelopes are a one off beautifully soft, natural random feltmarked paper product of real quality.
- buying direct for best price, choice and service.
- total peace of mind with your own account handler.
- earning Reward Points to cash in anytime for money off.
---
Showing 1 to 14 of 14 (1 Pages)

Your Conqueror Comments....